Interested in taking Training Slate for a spin?
Save time, boost revenue, and create new income sources with Training Slate.
Schedule my demo
A CUSTOMIZABLE PLATFORM FOR YOUR BUSINESS NEEDS
At Training Slate, we understand what it takes to build a successful fitness and sports medicine business because we've been there ourselves. Learn more how Training Slate's software can reduce costs, increase revenue and take your business to the next level.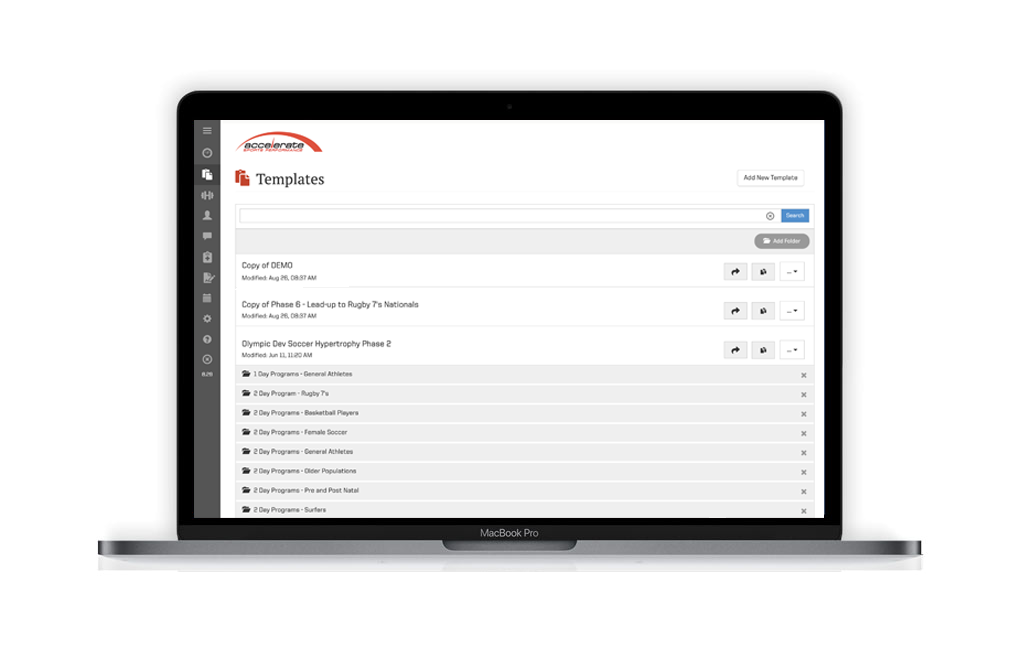 YOUR WORKOUTS, ONE TAP AWAY
Never miss a session. Access your workouts in the gym or anywhere you travel. Stay in constant contact with your trainer and keep on track with in-app messaging.

Jack Cooney
"Training Slate was created to overcome day-to-day business challenges, both large and small, while boosting ROI in time and revenue. All features are built with with over 15 years of entrepreneurial experience in sports medicine and strength and conditioning in mind."

Ben Zorn
"Now I'm able to service hundreds of clients a day, versus eight before on any given training day."

Jared Cogswell
"The flexibility of TS allows me to be creative. I like being able to add exercises, delete exercises, and enhance someone's program on the spot."

Nate Forsee
"Training Slate is an immediate solution for me. I've had a lot of people that follow me on social media across the country that have said, 'I wish they could come train with me in Chicago.' TS offers me the capabilities to train people anywhere."